Envirologix
Regional Business Leader - Europe
Home Office based in Europe (at the start)
Regional Business Leader - Europe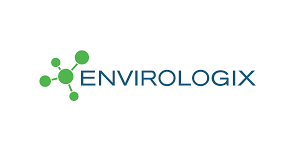 Bedrijfsprofiel
Are you the 'intrepreneur' who is going to extend business in innovative diagnostics for a variety of needs across the agricultural supply chain in Europe? If you have knowledge of market developments and trends in the grain industry and food supply chains in Europe we are looking for you!
For over 20 years, EnviroLogix has focused on developing innovative diagnostics for a variety of needs across the agricultural supply chain.They specialize in testing solutions for GMO traits and mycotoxins in seeds, grains, feed and food. By offering both rapid, decision-point test kits as well as laboratory testing services, EnviroLogix can meet the complete testing needs of the market.They partner with customers across the agricultural supply chain, from leading life science companies working on new technologies to small food producers interested in offering a specialty product.They take pride in delivering scientifically-based, actionable test results that help global customers make informed operational decisions daily.
HQ is based in Portland, Maine, USA with a second location in Campinas, Sao Paulo, Brazil.
EnviroLogix does not currently have a presence in Europe and uses a distribution network to service the European market.The Regional Business Leader will play a critical role in developing the regional strategy for maximizing growth in Europe, including channel, organization, and capabilities.This role will initially manage the existing distribution network while leading the execution of the strategy.Going forward, this role will oversee all commercial activities in the region including management of direct and distributor sales channels, customer and technical service, and limited marketing.
Functie omschrijving - Regional Business Leader - Europe
Build a strategy, an organization and a team for driving growth for EnviroLogix in Europe
Partner with strategy team to develop growth strategy for Europe: include opportunity sizing for current portfolio
determine appropriate organization structure of sales and support
identify key gaps in portfolio that will limit growth in market
Lead the execution of organizational recommendations to build an appropriate commercial team and make any required changes to distribution network.
Meet/exceed annual sales goals.
Initially responsible for key accounts in the region and growing relationships with key decision makers within these accounts.
Manage direct sales resources as the team grows.
Actively manage distribution network to ensure to have the right partners in the right territories, and that distribution partners are equipped to prioritize the product line and meet their growth targets.
Manage overall financial budget for the functional area.
Monitoring the market situation, following trends and developments and searching for new opportunities.
Follows established safe work practices and working in a safe manner, following EnviroLogix safety policies and procedures.
Reporting to the Vice President in The US.
Location: Home office based in Europe
Functie eisen - Regional Business Leader - Europe
Entrepreneurial business developer, organizer and team lead
Job requirements
Completed Bachelors or Masters in biological, physical, chemical, or agricultural sciences preferably complemented with MBA Sales or Business Administration.
At least 10 years of experience in technical selling relevant products or services.
Prior experience or deep knowledge of grain trading, movement, and processing.
Prior experience selling diagnostics into the grain industry and food supply chain is an advantage.
Prior experience implementing marketing plans, sales plan development, and sales forecasting.
Prior experience managing distributors.
Demonstrated success working remotely and independently, prior experience working for a US-based company preferred.
Flexible and willing to travel.
Fluent in English, both written and spoken.
Competences

Open and constructive communicator on all levels.
Excellent interpersonal skills, with ability to interact effectively and work efficiently with remote teams.
Ability to independently solve problems and make decisions.
Analytical judgment, and critical eye for accuracy and detail.
Process-oriented, with excellent time management and organizational skills.
Proactive and results-driven.
Hands-on approach.
Aanbod
A dynamic sales- and business development role with responsibility to realize ambitious growth goals within a family owned company with a longterm view.
Depending on your personal development and growthfigures, there is the opportunity to build and lead a team and a local office in Europe in the near future.
Continuous professional training and a working environment with respect for the individual
An attractive compensation & benefits package: depending on experience and industry knowledge 100-150 K + maximum bonus of 25% per year + LTI ( stocks) and company car.
Interesse in Regional Business Leader - Europe?
EnviroLogix has outsourced the Recruitment and Selection for the Regional Business Leader - Europe exclusively to CeresRecruitment.
For further information, please contact Ajaan Hijmans on telephone number +31 (0)6 53 905 829.
You can send your application throughour website www.ceresrecruitment.nl.
Comprehensive information regarding the company can be found at www.envirologix.com.
A personality questionnaire will be part of the recruitment process.