Genetics Added Value BV inzake Best Genetics LTD
Pig Breeding Farm manager China
Pig Breeding Farm manager China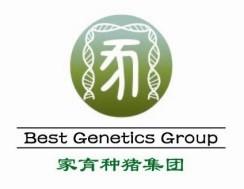 Company profile
Best Genetics Group is a pig breeding company operating in P.R. of China and owned by a Chinese-American capital investment group. Best Genetics Group is 100% specialized in nucleus breeding for the Chinese market, with 6000 purebred Landrace, Yorkshire and Duroc sows. Continuous expansion in view of market opportunities is one of our goals. Together with our highly motivated and committed staff, we want to boost the quality and performance of our innovative company's growth.
Job description - Pig Breeding Farm manager China
You will be responsible for all daily operations of one of the two pig breeding farm in Chifeng in collaboration with the farm manager, who is responsible for the other nucleus breeding farm (also 3000 sows farrow-to-finish).
Your main activities are the daily management of 1 of the 2 breeding farms (each 3000 sows, farrow-to-finish, 100% pure breeding) along planning and organization of the workforce (>40 people), optimize and improve technical results and ensure the optimal use of staff's competences and skills.
You are responsible for all aspects of farm management incl. quality and health of breeding pigs and ensuring that the production and breeding protocols are followed.
Furthermore, an important part of your job is to enforce biosecurity protocols and ensure training and coaching of new employees. A translator English – Chinese will be available for the work as (assistant) farm manager. The goal is to have 2 Dutch (assistant) farm managers who exchange experiences and can take-over each other's responsibilities when 1 of the 2 is on holiday.
Qualifications - Pig Breeding Farm manager China
You have more than 5 years' experience as pig farm manager.
A Bachelor Degree in Animal Production or a related field and/or experience in pig breeding and experience in Asia is a plus.
As farm manager, you are a team player who is used to working with big groups of people. You have good people management skills, are able to understand and overcome differences in culture and a problem solving attitude.
You are reliable, responsible, well organized and you are able to work independently.
You are willing to move to China and live there for a longer time.
Furthermore, you have excellent command of written and spoken English and you have a good knowledge of Microsoft Office applications and farm management systems like PigExpert or Cloud Farms.
Offer
We can offer you an interesting position in our growing and exciting organization in China. Best Genetics offers a competitive benefits package along with a good salary, appropriate to the job level, local housing and support in learning Chinese.
Interested in Pig Breeding Farm manager China?
For more information, please contact Dr. Jan Merks who is acting as one of our consultants, tel.+31 629593697. Further information regarding our company can be obtained by visiting our website http://www.bestgenetics.com.cn/EN